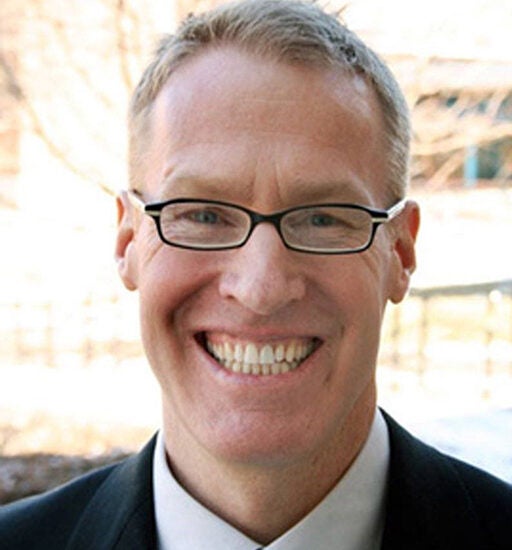 Director of the ENRL
Rob has focused on physical activity and its measurement, predictors, and consequences in persons with neurological diseases, particularly MS, over the past 2 decades. Rob has generated novel approaches for measuring physical activity among persons with MS. This has resulted in research quantifying levels and patterns of physical activity, particularly moderate-to-vigorous physical activity, in persons with MS. This has provided the basis for examining the outcomes of physical activity in MS, including benefits for brain structure, cognition, depression, walking disability, and quality of life. Rob's work on social-cognitive predictors of physical activity has informed the design of behavior change interventions for increasing physical activity in MS. This research has been extended into other neurological conditions such as Parkinson's disease and spinal cord injury.
Profile
Edson Flores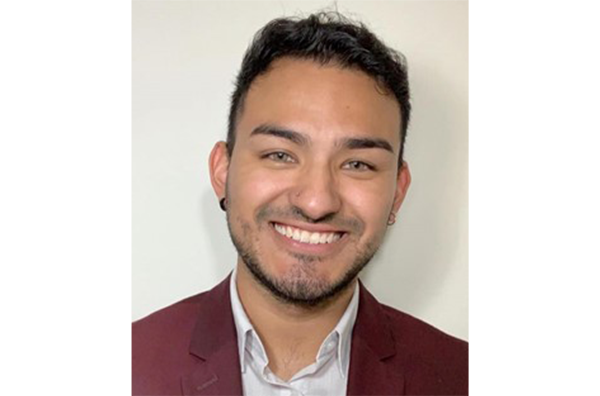 Project Coordinator for TEAAMS
Edson received his Bachelor's degree in Community Health with a minor in Chemistry from the University of Illinois at Urbana-Champaign (UIUC) as well as his Master's degree in Public Health from UIUC. He has worked on several research projects centered on improving the overall health and quality of life of marginalized individuals with various chronic illnesses such as cardiovascular disease, obesity, and diabetes. Edson is driven by his primary interest to help improve the lives of minority populations living with chronic health conditions through the implementation of racially tailored lifestyle interventions.
Emily Barron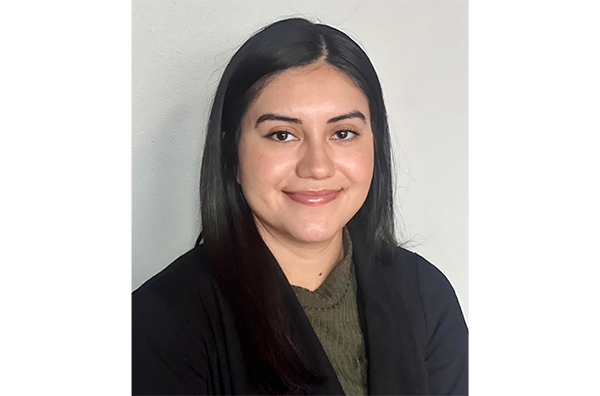 Project Coordinator for BIPAMS Cognition
Emily received her Bachelor's degree in Biological Sciences from UIC. Prior to her current role, she worked as a research assistant on a project that focused on promoting early childhood development. Emily also has experience as a Certified Medical Assistant, where she worked with individuals with various disabilities, further sparking her interest in clinical research.
Alison Wathen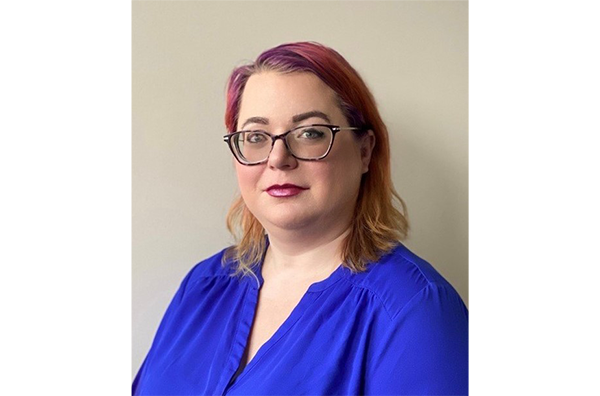 Project Coordinator for METS for MS
Alison holds Bachelor's degrees in History, Women and Gender Studies, and Religion from Luther College and a Master's degree in Public Health from UIC. Prior to her current role, Alison worked as a research assistant and care coordinator on projects aimed at improving the quality of life of young children with disabilities and perinatal women experiencing depression and anxiety, at Rush and Northshore University Healthcare Systems.
Denise Gomez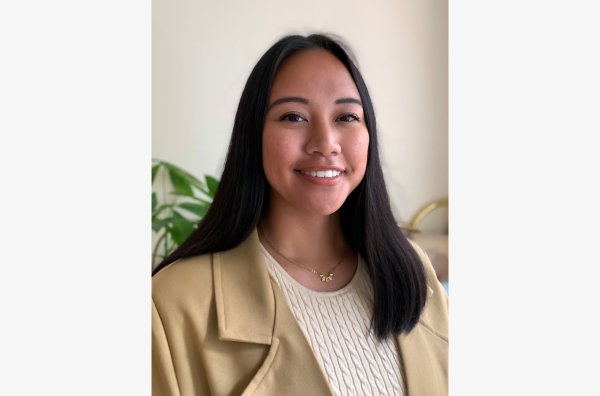 Outreach Coordinator
Denise received her Bachelor's degree in Psychology with a minor in Spanish from Saint Louis University.  Prior to her current role, she worked in various clinics as a medical assistant, rehabilitation aide, and patient services representative. Her experience working with patients as well as previous research fuel her interest in optimizing mental health outcomes in underrepresented communities.
Brenda Jeng
Postdoctoral Research Fellow
Brenda received her PhD in Rehabilitation Science from the University of Alabama at Birmingham. Her prior experience involved working at land- and aquatic-based therapeutic exercise centers for individuals with various types of disabilities (stroke, multiple sclerosis, Parkinson's disease, spinal cord injury). Brenda's doctoral dissertation focused on examining correlates of physiological walking efficiency including gait outcomes, spasticity, and body composition metrics in MS. Her current research aims to identify specific underlying vascular mechanisms that contribute to walking efficiency in persons with multiple sclerosis.
Victoria Flores
Postdoctoral Research Associate
Victoria received her PhD in Exercise Physiology from the University of Northern Colorado, where she specialized in exercise and nutrition for cancer survivors. Her doctoral dissertation focused on investigating the impact of cannabidiol on health outcomes and biomarkers such as IL-6 and BDNF in healthy adults. Currently, Victoria is a behavioral coach for the Targeted Exercise for African Americans with Multiple Sclerosis (TEAAMS) program, which aims to explore the effects of a culturally tailored, remotely delivered exercise training program for African American MS patients living in the Southern US region.
Peixuan Zheng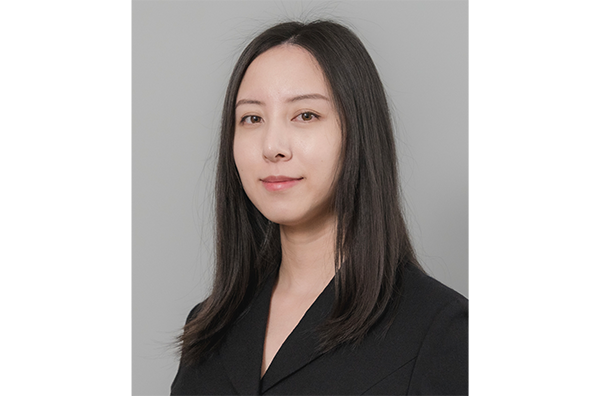 Postdoctoral Research Associate
Peixuan completed her PhD in Exercise Science at the University of Alabama. She has obtained training in exercise physiology, biostatistics, physical activity epidemiology, and psychology. Her doctoral dissertation examined the dose-response effect of short-term exercise on cognition in middle-aged and older adults. At UIC, Peixuan's primary research interest is identifying the role of physical activity on prevalent and impactful consequences of multiple sclerosis, such as cognitive impairment and vascular dysfunction. Currently, she is conducting a home-based exercise intervention program for improving cognition and mobility in older adults with MS.
Le Thao Trinh Huynh
Postdoctoral Research Associate
Le Thao Trinh (Lexi) holds a PhD in Rehabilitation Science from the University of Alabama at Birmingham with a research interest in Public Health, Health Behaviors, and Behavior Change Intervention Implementation. Her doctoral work centered on examining the feasibility of a theory-based, remotely-delivered behavior change intervention to promote physical activity in individuals newly diagnosed with multiple sclerosis. Presently, she focuses on expanding this research into larger-scale interventions, aiming to assess their effects on physical activity, health outcomes, and quality of life in those newly diagnosed with multiple sclerosis.
Petra Šilić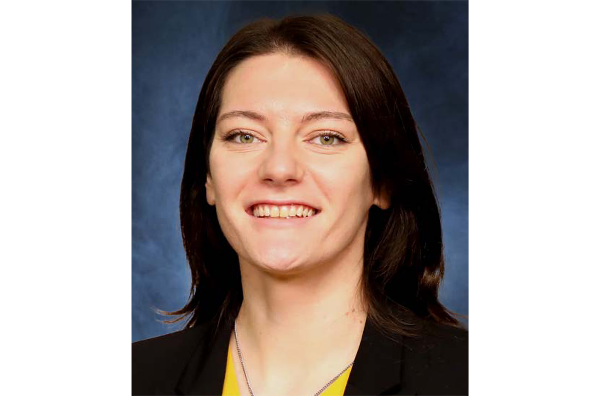 Doctoral Student
Petra Šilić, a native of Croatia, is an international second-year doctoral student in the Kinesiology and Nutrition Program at UIC. She earned her Bachelor of Science in Kinesiology from the University of Alabama at Birmingham (UAB), where she had the privilege of working as a research coordinator in the ENRL at UAB. In this role, Petra coordinated large exercise clinical trials in MS. Her primary research interest is exploring exercise and physical activity as treatment for anxiety symptoms in persons with MS and anxiety disorders.
Sydney DeJonge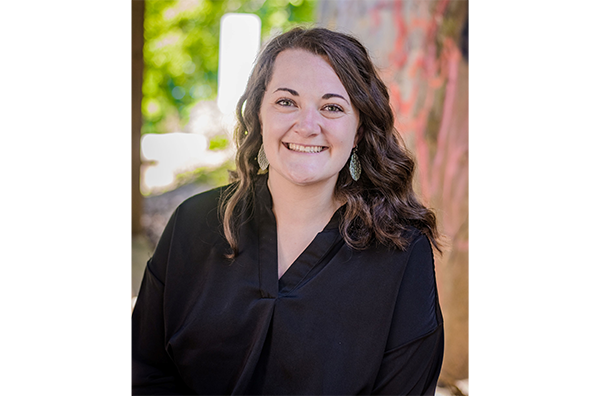 Doctoral Student
Sydney DeJonge is a second-year PhD student. She completed her Master of Science in Exercise Physiology at Ball State University where she examined the effects of using an active workstation to alleviate prothrombotic consequences of prolonged sitting. Sydney is interested in measuring vascular function using noninvasive methods. For her doctoral dissertation, she plans to observe the association between physical activity levels, vascular function, and cognitive performance in oncology patients.
Noah DuBose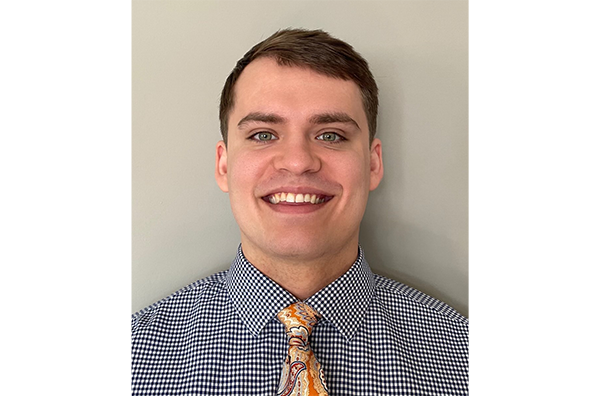 Doctoral Student
Noah DuBose is a first-year doctoral student in the Kinesiology and Nutrition Program and teaching assistant in the College of Applied Health Sciences at UIC. He earned his Bachelor of Science in Exercise Science from Aurora University and his Master of Science in Kinesiology from UIC. Prior to his doctoral program, Noah conducted cardiovascular function research in special populations and plans to continue similar research during his studies. His current primary research interest is investigating the role of cerebrovascular function in the relationship between physical activity and cognition in persons with MS.
Trevor Martin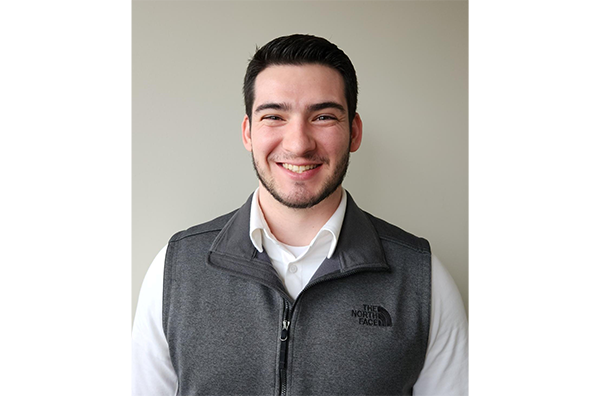 Doctoral Student
Trevor Martin is a Master's student in the Exercise Physiology concentration of the Kinesiology and Nutrition Program at UIC. He received his Bachelor of Science in Kinesiology from California State University, Bakersfield. He has worked as a teaching assistant for the Exercise Physiology course offered to undergraduate students covering a variety of physiological concepts related to exercise. His primary research interests are related to exploring the relationship between biomarkers levels and other variables of interest in MS.